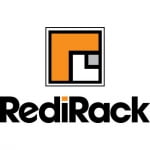 Redirack was established in Canada initially as a subsidiary for Dexion UK and was known as Dexion Canada. However after a while Redirack became a separate company offering distinct products to those of Dexion. The rights to the product design was sold to Redirack UK and Redirack Belgium.
Redirack UK went into administration in 2014 with the UK manufacturing equipment and goodwill being bought by Stakapal who still offer the Redirack product. A compatible product is also offered throughout Europe by Cornix a Belgian company. There are differences between the two products but they are generally compatible. The UK product is a welded frame whereas the Cornix product is of bolted construction.
Redirack compatible products are manufacturered by some manufacturers in China but normally these are compatible with the North American market and not the European market.
Pallet Racking

Structural Racking

Roll Formed Racking

Bolted Racking

Boltless Shelving

Heavy Duty Shelving
TS Wide Span Shelving

Cantilever Racking

Drive-In Racking

Push Back Rack

Pallet Flow Rack

Double Deep

If you have any questions with regards to this racking or any other storage system issues please contact us and we will reply as soon as possible.
Contact us
The information is provided with the best intentions however should some of the information be incorrect please feel free to contact us with more accurate information.
Contact us